Duncan Tooley is Artist, Author, and Medical Hypnotist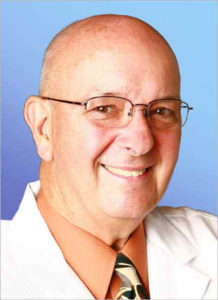 In 1985 Duncan became intrigued with Fractal Geometry, the modern discovery of the mathematics that describes the seemingly random shapes of clouds, mountains, and coastlines. Using fractal concepts, he began his exploration of the mysteries of Nature's art using a single, self-repeating shape in multiple sizes to build his fractal paintings. He makes these hidden shapes more obvious by pulling them forward from their background and layering them to create a unique overlay composition.
The watercolor paintings and digitally manipulated photographs are influenced by Duncan's love of physics, bright colors, Nature, and 25 years of creating architectural stained glass. 
Duncan also teaches individuals to change their attitudes, beliefs, and habits through mind training. When his 35-year career in corporate information technology was interrupted by illness, and then cleared with hypnosis in 2006, Duncan moved to southern California and became a medical hypnotherapist and hypnosis instructor. (See www.DuncanTooleyHypnosis.com)
His book on using the mind to banish pain, End Pain & Feel Great Again, is available in paperback and on Kindle.
Duncan is the creator of a mental gastric band weight reduction program, a past officer of Toastmasters International, past advisory board member for Mothers Against Drunk Drivers (MADD), instructor for the International Hypnosis Federation, and frequent presenter of Self-Hypnosis at the Redondo Beach Cancer Support Center.