Unique Woven Fractals
1. Start with Two Images
I begin with a portrait that I paint in watercolor.  Then I select another related image to weave with it. I cut up the original paintings, one in horizontal strips and one in vertical strips. Sometimes I use permanent pigment giclee prints of the originals.
Some woven portraits are of paintings from photographs woven with an abstract painting of some related subject. For example:
►A portrait of a fireman fractalized (composed of a single self-repeating shape)  and woven with a fractal painting of flames.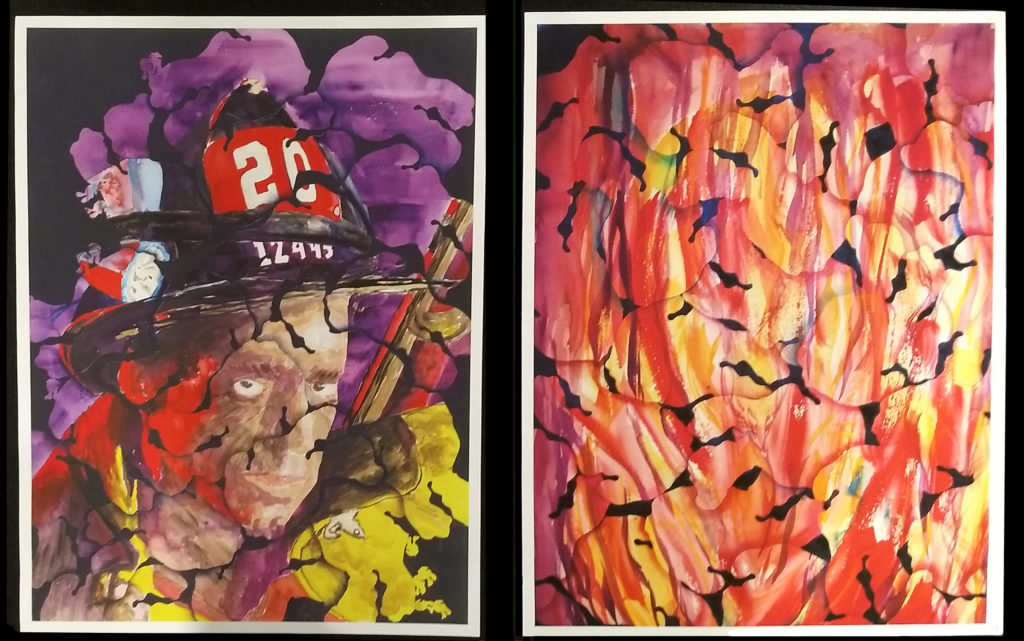 2. Cut Into Strips
Cut the paintings into strips that can b woven together: one painting vertical and the other horizontal.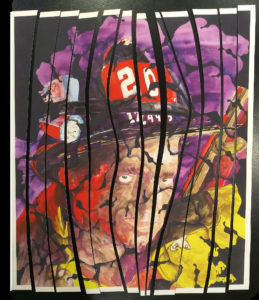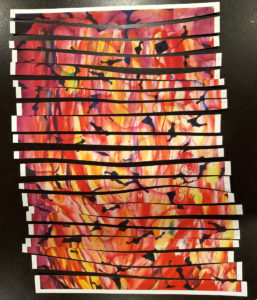 3. Weave together
Weave the two sets of strips together in a simple basketweave pattern, leaving every other layer exposed and the other hidden beneath.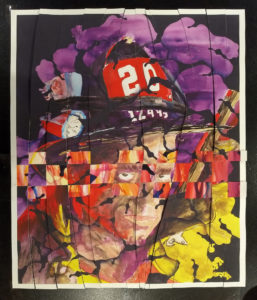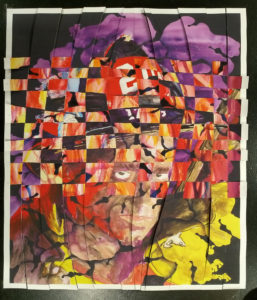 First, three horizontal strips are woven into the verticals, then seven more strips are woven.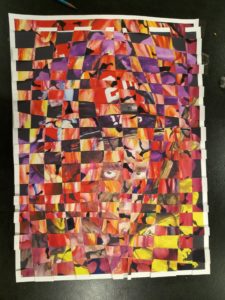 All horizontal and vertical strips woven together.
4. Overpaint to Emphasize Emerging Personality
To aid the viewer, some colors are adjusted to make the emerging portrait more identifiable.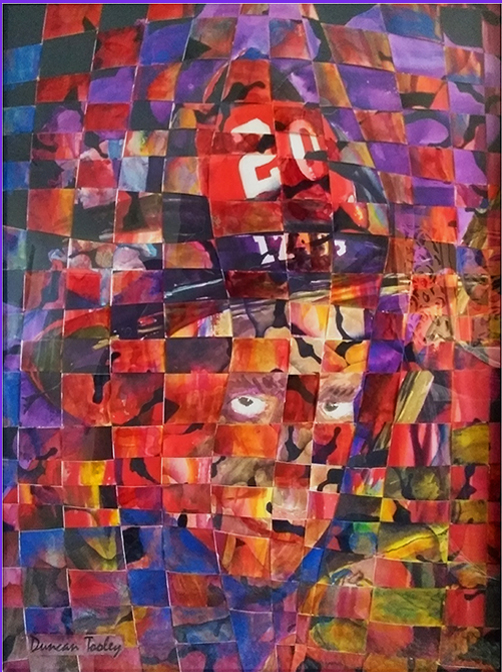 5.  Complete
Frame or matt or print on canvas.